Dentures in Fremont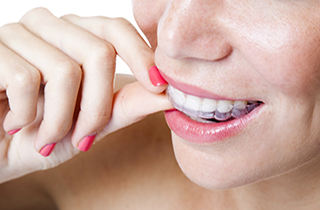 Dentures are replacements for missing teeth that can be taken out and put back into your mouth. While dentures take some getting used to, and will never feel exactly the same as one's natural teeth, today's dentures are natural looking and more comfortable than ever.
There are two main types of dentures: full and partial. Your dentist will help you choose the type of denture that's best for you based on whether some or all of your teeth are going to be replaced and the cost involved.
Discuss Your Options Today!
Based on your budget and needs, we will be able to guide you in the right direction so that you are one step closer to obtaining the smile of your dreams. If you have any questions regarding orthodontics or if you want to schedule an evaluation or appointment, then please call our office at (510) 494-8856.